You've seen the behind-the-scenes photos that appear on LinkedIn and Facebook, and you may have even had the pleasure of working with some of them – but who exactly comprises Biotech Partners? In this series we will introduce you to the amazing men and women who work tirelessly to connect the best candidates in the market with innovative organizations across the nation.
Next up, meet Grady Clingan, Recruiting Research Coordinator for Biotech Partners.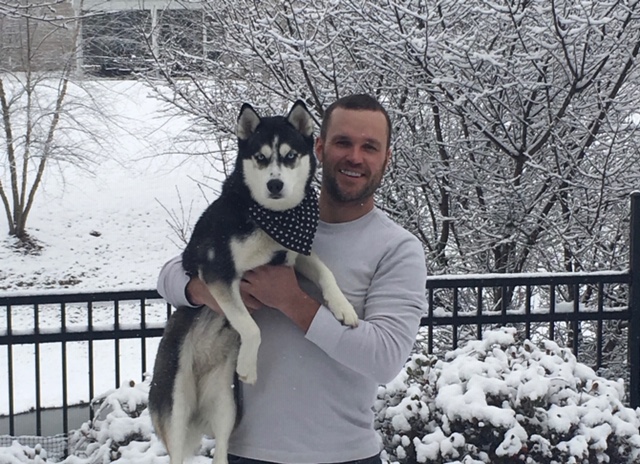 Interviewer: So, Grady, tell us about your role as Recruiting Research Coordinator within Biotech Partners.
Clingan: The main objective of my role at Biotech Partners is to select and connect quality candidates with our senior recruiters in order to fill roles for our client organizations.
Interviewer: What does a typical "Day in the Life" look like for you?
Clingan: One of the "core values" at Biotech Partners is innovation. Our company utilizes cutting-edge automation technology to make our processes more efficient. A typical day for me consists of organically sourcing candidates, as well as setting up our automation software to send direct messages to potential candidates on LinkedIn and manage our email campaigns to our candidate pool.
Interviewer: What led you to recruiting? More specifically, what did you do before coming to Biotech Partners?
Clingan: Before coming to Biotech Partners, I was selling hydraulic and pneumatic parts to plants and operations throughout the Queen City. In addition, I worked part-time as an ice hockey skills development coach at the Pineville Icehouse. When I first met Ross and the team here at Biotech Partners, I knew this was an organization I wanted to be a part of, and I've enjoyed learning and growing in the industry ever since!
Interviewer: What specifically do you enjoy the most about being in the recruiting industry or your role within it?
Clingan: I enjoy this position because I know that we are changing people's lives for the better with opportunities we have at Biotech Partners. The candidates we assist are looking for a change and trying to better themselves. It's our job to walk by their side and direct them towards the next opportunity. When that opportunity opens and it's a great fit, the entire experience is very gratifying. We get to change peoples' lives.
Interviewer: Tell us a pet peeve that recruiters have with candidates, specifically.
Clingan: Recruiters get irritated when candidates are not being completely transparent with them. It's the recruiter's responsibility to represent each candidate throughout the hiring process, especially at the negotiation table. At times, candidates will withhold pertinent information from the recruiter in belief that it will get back to the hiring manager. Recruiters operate with confidentiality in terms of sensitive information given by the potential hire. Think of a recruiter like a sports agent representing a star athlete: the agent is going to make sure the athlete gets the most compensation, will be playing for the best team, and will be going to a city that makes sense for the athlete and their family. The same concept applies to recruiting. We always want what's best for the candidate – after all, that's how you find long-term success in a role.
Interviewer: How often do you recommend a candidate updates their resume or LinkedIn?
Clingan: People that are actively looking for new opportunities have to realize that LinkedIn is not only a platform to network and connect with other professionals, but that most recruiting firms use LinkedIn to source candidates and will reach out with an opportunity if your profile aligns with the job role. It may seem relatively frequent, but I would recommend updating your profile at least once a month, if not more. In addition, make sure there is enough content in the description for each one of your past jobs, include a picture and ensure the contact information in your profile is accurate.
Interviewer: In your opinion, what's one thing that can turn off a candidate from a job opportunity?
Clingan: Candidates become turned off from an opportunity when the hiring manager is dragging their feet with scheduling interviews, when the actual interview process is too long, or when they hear any recent negative news about the company. It's our job to stay on top of the hiring managers so candidates don't drop out of the pipeline. We achieve this through weekly reoccurring call with all of our hiring managers to address any issues that may arise and to make sure that our search is on the right track for every position.
Interviewer: Tell us about what do you do outside of work for fun?
Clingan: I have played ice hockey most of my life. Even though my competitive days have been over since college, I enjoy playing once a week in a recreational league. Aside from hockey, I love to play golf. There is a lot that can be said about being outside on a nice day with friends, having a few beers (or more) and playing a very challenging but enjoyable game like golf!
Interviewer: Care to share any personal or professional goals in 2020?
Clingan: Professionally, I'd like to transition into a full-time recruiting role and make three or more placements in 2020. Personally, I'd like to skydive with coworkers and read a list of three books recommended by our director, Ross Petras: Atomic Habits (James Clear), Happiness Advantage (Shawn Achor) and Never Split the Difference (Chris Voss)
If you're a candidate or hiring manager who is interested in working with Grady or one of our biotech recruiters at Biotech Partners, feel free to reach out today for a complimentary consultation to see how the team can help connect you to the right organization or individual!